---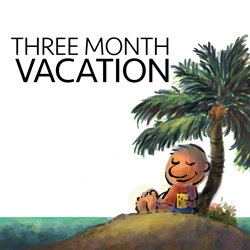 It's easy to just want praise, but that's not how nature works. Nature roots out the fragile and keep only that which is anti-fragile.
So is anti-fragility just a factor of "resilience"? No it isn't. There's a big difference between being resilient and anti-fragile.
And the key to anti-fragility is to be like a "hydra".
Find out more about how you can root out the namby-pamby factor and become anti-fragile.
Right click here and 'save as' to download this episode to your computer.
---
---
In the year 2000 we had moved to New Zealand from India.
When we moved to New Zealand we didn't really know anyone here. We'd never been to New Zealand. We just chose to come here, and then in 2001 we decided we were going to stay here, so we had to get on a flight and go back and sell our apartment and sell all the stuff that we had there and just close up everything in India.
While I was on the flight I had a book with me. It was called Good to Great.
It's a book by Jim Collins. I'm not sure why I picked it up. Maybe it was the title. As I was reading that book on the flight, something happened to me that changed my mindset. What was my mindset at that point in time? It was a complete jumble of facts. We'd got to New Zealand. We'd bought a house within three months of getting here. I'd got a job; I last at the job for six months and then I was made redundant.
The question is were we feeling fragile. That's what we're going to cover today.
We're going to talk about this concept of anti-fragility.
Anti-fragility is just not being fragile, it is the opposite of fragile. I used to drink rum and Coke back then, and while I'm at 35,000 feet I'm drinking my rum and Coke and chomping my peanuts, and reading about the Stockdale paradox.
This is about a guy called James Stockdale.
He was in prison in the Vietnam War and he was the highest ranking officer at the infamous Hanoi Hilton, which was a prisoner of war camp. From 1965 to 1973 he was tortured over 20 times. On page 85 of the book there is this conversation between the author, Jim Collins, and Stockdale.
Jim Collins is asking Stockdale who didn't make it out of the prison camp. Stockdale says, "Oh, that's easy. The optimists didn't make it."
That causes Jim Collins to be completely confused. He says, "I don't understand. Why the optimists?" Stockdale says, "The optimists always thought that things would get better, so they would say we'd be out by Christmas, and then Christmas would come and Christmas would go.
Then they'd say we'd be out by Easter, and then Easter would come and Easter would go. Then they would say we'll be out by Thanksgiving, and Thanksgiving would come and suddenly it would be Christmas again. Eventually they died of a broken heart."
Optimism, it seems, can be very fragile.
In his book, Nassim Taleb talks about this concept of anti-fragility.
The book, by the way, is called Antifragile. Fragile is something like glass. It drops to the floor and it breaks into a thousand pieces. Then you have something which is resilient and that is a piece of metal. That doesn't break, but nothing changes it. As soon as something hits it, it falls to the floor, nothing changes it. It remains exactly the same.
Then there is something in between. That in between thing, that is anti-fragile. That's someone like James Stockdale where you get battered and hit and punished and pushed around. Everything comes at you, good times, bad times, and you change but you become stronger.
I always thought that being resilient was powerful, but resilient, as Nassim Taleb describes it, is being like that block of steel. Nothing happens to it. It doesn't change, and you want to change. You want to improve. You want to get better.
What makes anti-fragility so important?
In today's episode we're going to talk about
Chaos and how it becomes part of our life.
How anti-fragility makes us twice as strong
How all of this prepares us for the unknown.
Let's start out with the first one, which is battling chaos.
Whenever you run into people you're always finding that they're struggling. They're always talking about how difficult things are. What they're really doing is they're battling chaos. When you're fragile, every single thing that comes your way causes you to fall and break into a thousand pieces. Then you have to stick yourself together again, and that's very difficult.
On the other hand, you have people who are like steel objects and nothing changes them. You want to be somewhere in the middle. You want to understand that chaos is your best friend, that every single day of your life, it doesn't matter where you live or what you do, there is going to be an element of chaos.
The people who are antifragile make a friend out of chaos.
They go, "Okay, what I'm going to do is I'm going to run into chaos and it's going to take up an hour, two hours, three hours of my day, so I'm going to make an appointment with chaos. I'm going to keep three hours separate."
The people who are fragile, they don't understand this.
They think somehow that they will get through the day without that factor of chaos hitting them. Then when chaos hits them they don't know how to react so they fall to pieces.
One of the main factors that you have to understand when you battle chaos is that it exists. It exists every single day, every single week, every single month of your life. Chaos is going to exist. If you don't plan for it, if you don't make an appointment with chaos, then nothing happens, or rather, the worst happens. You get hit by chaos. You're not prepared for it, and you fall to pieces.
The people who are antifragile, they accept chaos for what it is.
Let me give you an example. Let's say we're getting on a flight, say a week from now. When do we pack our bags? The fragile people, they're packing their bags until the very last minute. Then chaos hits you. If you're antifragile you're prepared for that chaos.
You're prepared for something to go wrong so you've decided that the flight is going to leave four or five days earlier. You've got all your stuff, all your bags packed five days earlier as if you're going to go to the airport right now. Then if chaos hits you you don't care because you're prepared for it.
The core of fragility comes from this factor of chaos, this factor of pretending that Christmas will come and Easter will come and Thanksgiving will come and things will be better. But things are what they are. Chaos is what it is and you just have to make friends with chaos, make an appointment. That's your first step towards anti-fragility.
This takes us to the second step, which is how it makes you twice as strong.
When we go back to the book Antifragile by Nassim Taleb, he talks about this ancient Greek mythological creature. It's called a hydra. The hydra is a serpent-like creature, and you have to battle this creature.
Of course you go there with your sword and then you try to chop off its head but it's got many heads. You think I'll just cut off the heads. You chop off one head and two heads grow in its place. Then you cut off the other head and two more heads grow in its place.
Suddenly you see this is a crazy battle. You cannot win this battle.
When we put ourselves back in that Vietnam War and we see Stockdale's captors and they're trying to get him to do stuff or not do stuff … At one point in time they wanted to present him as a well treated prisoner so he took a razor and he disfigured himself so that he could not be represented as a well treated prisoner.
Exchanged secret intelligence information in letters to his wife. He knew that if they found out, and when they found out, there would be more torture. This is the point of people who are antifragile.
They understand this concept of becoming twice as strong. It's not just about falling to pieces. It's you get at me and I will become twice as strong. I will be the hydra.
To continue reading, download the transcript