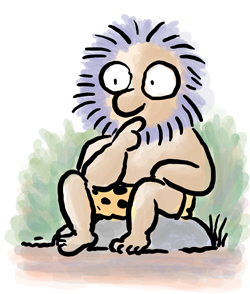 Imagine you just had a baby. And that baby demanded your attention. At 3am. At 6am. At 9am. What are you going to do? Are you simply going to turn back the clock? Or tend to the baby?

If you speak to parents of newborns they are never ever prepared for the onslaught of time.
It's like their fortress of sleep and sanity has been invaded. They can't focus; they can't keep awake. And no matter how many times you tell them to be prepared for the sleepless nights, they can never ever be prepared. The first time they understand what it means to be in a perpetual emergency state is when they actually have the baby.
Learning a new skill is like having a baby
You can't ever be prepared for the madness. You can't set aside hours. You have no timetable. Unless, of course, you want to assimilate the skill over a period of five-seven years. Then you have time—and time tables.
But babies and quickly earned skills have no such luxury periods.
When you're in the very early stages of learning a skill, three hours a day (yes, per day) is critical. There is just so much new stuff to learn, that putting your nose to that grindstone is mandatory—especially if you want a nice, pointed nose.
You can't do fewer hours, because your brain is just struggling way too much to put in fewer hours. Incredible as it may sound, if you spent fewer hours, you'd actually be wasting your time. Your brain is going through such an enormous metamorphosis, that unless you're literally struggling for three hours, you're making no headway at all.
The struggle is a sign that your brain is forging new patterns.
This isn't some rah-rah talk about how 'struggle builds character.' No this is how your brain works. If you aren't struggling like crazy, your brain isn't going to remember much—if anything at all.
Of course this brings us to the factor that you'd have time to free up time.
That's never going to happen. Walk up to any sane person on this planet and tell them that they need to dedicate three hours every day to anything. And the older they are, the more they'll laugh at you. Three hours per day in an adult life is like asking for blood from a stone.
And yet, that's what it takes to go from the infancy of your knowledge, to competency.
And yet, we'd rarely ever take on anything that's even remotely close to three hours. No planning in the world, no freeing up time is ever going to get us ready to sacrifice close to 20 waking hours each week.
We can't ever budget those three hours, or four hours or eight hours, and so we eventually make it part of our routine. We work around the baby. The baby is a good teacher of the "workaround." You can't ever have time. You will never have time. Having time somewhere in the future is a myth. It's never going to happen no matter how prepared you are, because your perception of what's needed to learn the skill, and the teacher's perception is vastly different.
You think everything's going to be easy-peasy
And if not easy-peasy, at least not that difficult. Yet, this depends on the teacher. The teacher may be hands-off, leaving you to your own devices. This of course leaves you rudderless, but keeps you happy and dissatisfied at the same time. You're happy because you don't have to feel constant pressure, but dissatisfied because you know you aren't truly learning.
A teacher that's hands-off, is like a parent who's hands-off. It works, but it doesn't work quite as well.
Learning a skill is going to take time.
You're never going to have the time.
All you're ever going to be able to do is work around the situation.
You're going to have to slog for a long while. And then it will happen. Your skill will move from infancy to competency. The growth will allow you to do the same job (e.g. writing an article) in fewer hours. And then you'll get more sleep.
But till then it's "baby time".
———————–
Product Offers: Links you should visit
1) "I first bought the Brain Audit in 2002. It was 32 pages long. And I thought it was the best damn book on copywriting I had read! It laid down the entire sequence of elements that any successful salesletter or presentation needs to cover to make the prospect say "yes!"
I really thought that Brain Audit could not be improved upon. But year after year, Sean has been proving me wrong. He has improved upon it. And improved upon it. And improved upon it.
Sean's added more details to the Brain Audit. More stories and analogies. Better graphics (and fun cartoons!). He has used every teaching trick possible to make sure that you not only understand
the sequence of elements needed to make people buy from… but the sequence soaks into your thinking pattern.
Today, Brain Audit 3.2 is 157 pages long! And its the best* book on persuasion you will ever read! * Until Sean comes out with version 4.0 a year or 2 down the line. But you really can't afford to wait a year or 2 to take advantage of the Brain Audit, can you?"
Ankesh Kothari, Adventures of a serial entrepreneur, India
Judge for yourself https://www.psychotactics.com/brainaudit
2) 5000bc Community: How can you get reliable answers to your complex marketing problems? (And how on earth do you find answers to these questions at 3:25 in the morning?). Find out how at
https://www.psychotactics.com/5000bc
3) "I started listening on my PC, and found it so compelling that I downloaded the audio files, and put them on my PDA to keep listening when I went out."
Eric Graudins, Webangel, Australia
Find out Why the Website Trilogy Series is so compelling?
https://www.psychotactics.com/website-secrets
4) How to Create Powerful Testimonials To Sell Your Internet Marketing Product. Find out the sec'rets…
https://www.psychotactics.com/testimonialsecrets
5) "I was worried that this would be yet another expense where I didn't end up using what I had bought."
"You guys are masters of making sure that we consume (what we've bought)! And so, I've learned a ton since I joined! I love The Cave. I honestly haven't made the time to try out anything else or even look into anything other than the general discussion board! The other things I really like: Direct access and insight from Sean, networking with other like-minded small business owners, the positive and encouraging vibe.
If you ask me: Would I recommend 5000bc I'd say: Of course! Because I've learned a lot! One more thing I'd like to add. Thanks for being so dedicated to us. :)"
Marina Brito
Fairfax, Virginia, USA
Judge for yourself https://www.psychotactics.com/5000bc
———————–
If you like this article
If you like this article, feel free to share it with your own list, post it on your site, on your blog, or add it to your autoresponder. Twitter it, Facebook it, translate it. As long as you leave it intact and do not alter it in anyway. All links must remain in the article. No textual amendments permitted. Only exception is Twitter.
©2001-2009 Psychotactics Ltd. All rights reserved.
Article By: Sean D'Souza
Wouldn't you love to stumble upon a sec'ret library of small business ideas? Find simple, yet electrifying ideas, on copywriting, public speaking, marketing strategies, sa'les conversion, psychological tactics and branding.
Head down to https://www.psychotactics.com today and judge for yourself.