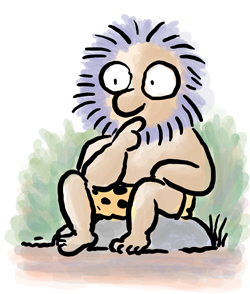 Imagine you just had a baby. And that baby demanded your attention. At 3am. At 6am. At 9am. What are you going to do? Are you simply going to turn back the clock? Or tend to the baby? Do you need to learn a new skill?

If you speak to parents of newborns they are never ever prepared for the onslaught of time.
It's like their fortress of sleep and sanity has been invaded. They can't focus; they can't keep awake. And no matter how many times you tell them to be prepared for the sleepless nights, they can never ever be prepared. The first time they understand what it means to be in a perpetual emergency state is when they actually have the baby.
Learning a new skill is like having a baby
You can't ever be prepared for the madness. You can't set aside hours. You have no timetable. Unless, of course, you want to assimilate the skill over a period of five-seven years. Then you have time—and time tables.
But babies and quickly earned skills have no such luxury periods.
When you're in the very early stages of learning a skill, three hours a day (yes, per day) is critical. There is just so much new stuff to learn, that putting your nose to that grindstone is mandatory—especially if you want a nice, pointed nose.
You can't do fewer hours, because your brain is just struggling way too much to put in fewer hours. Incredible as it may sound, if you spent fewer hours, you'd actually be wasting your time. Your brain is going through such an enormous metamorphosis, that unless you're literally struggling for three hours, you're making no headway at all.
The struggle is a sign that your brain is forging new patterns.
This isn't some rah-rah talk about how 'struggle builds character.' No this is how your brain works. If you aren't struggling like crazy, your brain isn't going to remember much—if anything at all.
Of course this brings us to the factor that you'd have time to free up time.
That's never going to happen. Walk up to any sane person on this planet and tell them that they need to dedicate three hours every day to anything. And the older they are, the more they'll laugh at you. Three hours per day in an adult life is like asking for blood from a stone.
And yet, that's what it takes to go from the infancy of your knowledge, to competency.
And yet, we'd rarely ever take on anything that's even remotely close to three hours. No planning in the world, no freeing up time is ever going to get us ready to sacrifice close to 20 waking hours each week.
We can't ever budget those three hours, or four hours or eight hours, and so we eventually make it part of our routine. We work around the baby. The baby is a good teacher of the "workaround." You can't ever have time. You will never have time. Having time somewhere in the future is a myth. It's never going to happen no matter how prepared you are, because your perception of what's needed to learn the skill, and the teacher's perception is vastly different.
You think everything's going to be easy-peasy
And if not easy-peasy, at least not that difficult. Yet, this depends on the teacher. The teacher may be hands-off, leaving you to your own devices. This of course leaves you rudderless, but keeps you happy and dissatisfied at the same time. You're happy because you don't have to feel constant pressure, but dissatisfied because you know you aren't truly learning.
A teacher that's hands-off, is like a parent who's hands-off. It works, but it doesn't work quite as well.
Learning a new skill is going to take time.
You're never going to have the time.
All you're ever going to be able to do is work around the situation.
You're going to have to slog for a long while. And then it will happen. Your skill will move from infancy to competency. The growth will allow you to do the same job (e.g. writing an article) in fewer hours. And then you'll get more sleep.
But till then it's "baby time".
———————–