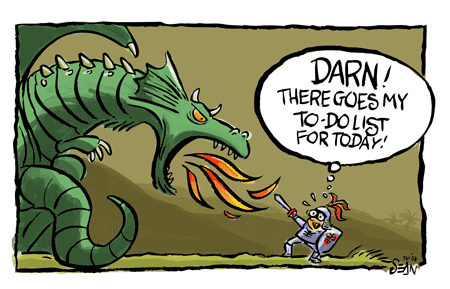 So maybe you don't have a massive to-do list. And maybe you do.
What you most certainly don't have is time set aside for chaos.
So what's 'time for chaos?'
Every single day as we are 'getting things done', we almost always run into downtime. This includes us having to put out an emergency, or just getting tired, or something or the other. Yet, if you look at your schedule for the day, there's almost never an allocation for 'things going wrong.'
There's never any time for chaos
Yet we have to plan for it. And I'm sure you're saying you don't have any time in your life for chaos. Well, listen/download this 2 minute audio (see below)–and listen to it (Note: You can also get a direct download from iTunes if you wish).