---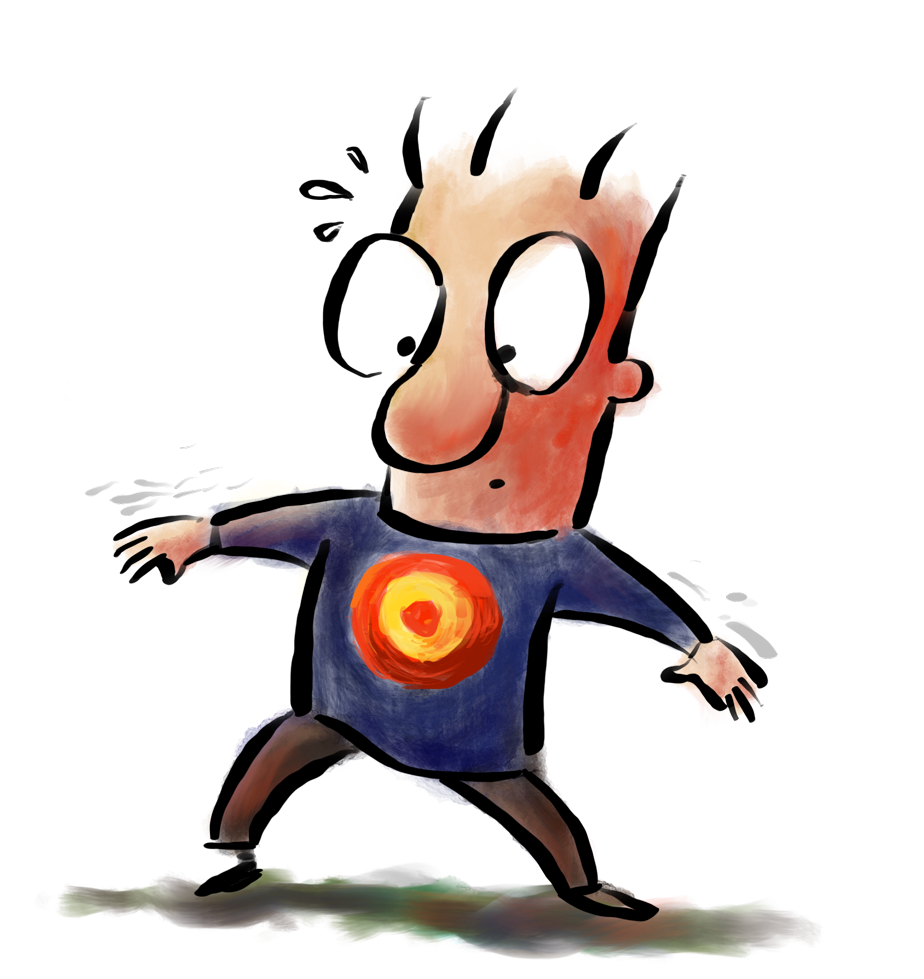 How do you get clients to return?
One of the most underrated tactics is often right under your nose. Yet most people having events don't realise the mistake they're making and have to work a lot harder to get clients to come back.
In this episode we look at what every business should do: not just get a client but get the client to come back repeatedly.
Right click here and 'save as' to download this episode to your computer.
---
If you head down to the South Island of New Zealand, you'll run into a little French town called Akaroa.
The story goes all the way back to 1838 when the commander of the French whaling ship Cachalot what can only be called a slightly questionable purchase of the land around the area. Then, the French colonists left France to sail to New Zealand to establish a French colony.
The French did get to Akaroa but found a treaty had been signed between the Māori and the British. The whole of New Zealand was officially a British colony. As the story goes, the French were just a wee bit late.
The French seemingly missed out on yet another colony, and we can feel the impact of being late when it comes to testimonial-gathering as well.
But why testimonials?
Because testimonials are the lifeblood of any organisation, product or service.
The more testimonials you have in place, the more the prospective client can experience your product or service, long before they pay for it. Which is why books have testimonials on their dust jackets, and websites have testimonials on every single product or service.
But back to the concept of lateness
If you wait long enough, the client is unlikely to give you a testimonial, simply because they've gotten too busy. It's also harder for the client to gush as much once they've moved on.
2) How and when to get testimonials
Getting a testimonial for an event is almost as important as the event itself. For one, when a client gives a testimonial, they're ratifying they made the right decision to attend the event. However, it gives you, the person holding the event, a chance to make sure you never have to struggle to fill in seats in future.
Which is why you should get testimonials during the breaks
If you don't have breaks in your event, there's no way to stop the juggernaut from rolling on. At Psychotactics we have workshops, and for information-based events, it's critical to have many breaks or clients simply get more tired.
If you're having an event like a cooking class or a watercolour class, something that's not usually break-oriented, it's easy to forget that every event could do with a break of some sort. People need to get to the toilet; they need just to step outside or reduce the intensity of what's happening.
Most trainers or people hosting events fail to pay attention to the concept of breaks, merely because they think it will stop the flow of the event. What you'll quickly realise is that people regroup speedily and focus better after a short break. It gives you some downtime as the organiser, and it leaves some room should something go wrong during the event.
If you simply go from one end to the other, you're not really planning for any chaos, and as we know, that's a hazardous strategy. Chaos can erupt from nowhere, and it's best to prepare for it in advance, by having at least one, if not several breaks.
It's in this break that you're going to be able to get your testimonial
Usually a client will be having a great time and will come and tell you so. It will quickly be evident as to who's having the most fun, and you can usually go up to them and ask if you can shoot a quick video.
Be prepared to know in advance where you can shoot the video, ideally some places that are slightly quieter and away from the scene of action. I tend to use another room or another area close enough, but far away from the group.
Ideally get 2-3 people to give testimonials, and in about 10 minutes, you can get about three quick testimonials that can be used in a video, audio, or when transcribed, in text format.
Be sure to use the six-questions found in The Brain Audit
The Brain Audit gives you typical questions to ask a client, and when you use the format of the six-questions, you get a client experience instead of yet another sugar-coated testimonial. It also gives you a clear pathway to follow when asking the testimonial. You rarely have time as you have to get back to the event itself.
Even so, you may well run out of time, and it's good to schedule testimonials for the breaks, but also for a short time after the event. Despite all your best intentions, sometimes it's not possible to get the testimonials, or all the testimonials during the event.
Even if that's the case, ask people if you can call them on Skype video and get a testimonial. Most people will agree, and that serves as a form of an appointment, and you've more or less got your testimonial in the bag.
Waiting for a testimonial after the event can often be too late
Once people leave, or if they don't make a commitment to speak later, the task of getting a testimonial gets increasingly harder as the days go by. You're eager to recover after your event, and they're keen to go back to their lives.
This means you've lost the one thing that's incredibly important to business: third party proof. Getting a testimonial needs to be almost as important as conducting the event itself.
At Psychotactics we've goofed not once or twice, but often
It's quite tiring getting an event off the ground. You're never quite sure whether clients are quite ready for the testimonial. And notice that break?
That break should give you a breather as well, but you're often using it to get testimonials. However, we've had to learn to structure our testimonial system in a way that we get a bit of a break and get our testimonials too.
There are times when it's all too much to do on the day itself. For instance, we hosted some really popular meetups that were three hours long but went on for six and seven hours.
It was difficult to break away from the fun and chatter to record a testimonial. It does feel a lot like work, and it takes an iron resolve to keep working when everyone is having a great time.
If it's really so hard to break away, simply ask the group to write each of their names on a piece of paper and give it to you. Later, you know who's keen to provide you with the testimonial, and you can call in or video chat and get your testimonial.
Testimonials are how clients decide, so getting them early is critical to your business. But there's one more thing to cover, isn't there? It's about getting the clients back. How do you do that?
Let's find out.
3) How to get clients to come back.
If you were to get a dolphin to do a trick in the pool, would the size of the reward matter?
In the wonderful book, "Don't Shoot the Dog", author, Karen Pryor talks about how a dolphin would learn and execute a trick. However, the trainer decided to give the dolphin a smaller fish as a reward.
You'd think the dolphin wouldn't bother too much, considering a fish is a fish, is a fish. However, dolphins do care about the specifics too, just like humans. Which is why if you get a client to come to your event once, you're going to have to figure out how to get them to keep coming back.
You've probably heard that getting a new client is the most expensive part of a business, right?
Even if you don't spend any money on advertising or publicity, getting a client to trust you and attend your first event is a huge task. And your mission should be to get the client to come back repeatedly, if possible.
When a client trusts you, they're likely to sign up at higher prices, and without needing you to create a long sales page and endless promotional messages. Which brings us back to the fish, doesn't it? Why do clients tend to come to one event and never return?
There are many reasons why clients may not return, but one of the most significant responsibility lies with you
One of the biggest reasons why clients come to information based events is, ironically, not to get information. We may believe they come to get more knowledge, but YouTube is full of information.
So is Google, Bing and their inbox. The reason they're coming to you is to get less confusion and more skill. Strangely, the information you're imparting can only be less confusing if you just what's required.
When we started out with Psychotactics, we had no idea how to get the client back to an event
We got lucky because we sat down and did some planning in advance. At the very first event, where I presented early concepts found in The Brain Audit, I had an ending section where I talked about follow up sessions.
For $75 a month, clients could be part of a group that learned different concepts just like The Brain Audit. We'd didn't have the money to book a venue, so we asked for help, and people offered their offices since no one was around after 6 pm anyway. But why did clients sign up for the follow-up sessions?
It's because they got their reward, their right-sized fish, the first time they showed up. That presentation, as amateur as it may have been, got them to a result and they were keen to come back.
If you're hosting an event, clients are eager to get a similar sort of reward } If you're teaching them how to do a pose in yoga, please don't spend the evening showing them ten thousand poses. Show them one or two and get them to a result.
If you have a cooking class, don't run around like a headless chicken trying to get five-six dishes going. A single dish, maybe two will do the job. Clients are increasingly going nuts with the level of information that's streaming through their doors.
What they're looking for isn't a bucketload of fish. They just want one—provided it's the right size.
When we did our first event, we didn't expect anyone to sign up for future events
All the same, we put our strategy together and were pleasantly surprised when about ten people signed up and consistently showed up over the year to follow. Some of those clients then attended higher priced workshops and even ended up consulting with us.
All of this information is very important for those of us who've grown up believing that everything can be done online. The internet is a great tool to market our business, but just starting up a blog and hoping people will visit is a strategy that may get you quickly disappointed.
The core of today's world is a factor of overwhelm, but also a sense of loneliness. Which is why an offline workshop or event should deliver not just a factor of skill, but also the chance to meet others on a similar journey.
So what do you do from this point on?
The first thing you need to do is to work out how you can get the client the reward he/she is seeking. If they come to an event that promises they'll learn to make mozzarella, then all of them should be walking out with that mozzarella-making skill.
Once you have them at the event, and possibly get a few testimonials, you need to do them the courtesy of asking them to come back repeatedly. Even if you're hosting an event in a different country, there's a high likelihood that clients will come back to future events.
Over 50% of the attendees at any event, have met with us before or been through our courses or events. We invite them back to another event, and they come along happily because they enjoy the experience.
If you're going to do an event, plan for six, or ten
This is true especially if your audience is local. The key is to prepare, go into the event, give the participants a skill and call them back. That's the way to go about making sure your events are full in future.
Three things to consider:
1) Where you'll get your clients
2) How and when to get testimonials
3) How to get them to come back.
Now go out there and host your event and give your computer a break .