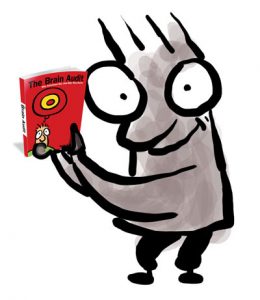 If you've always wondered what The Brain Audit was all about.
Or if you've ever wondered what's in this book that's caused thousands of businesses to  'sell without selling', then here's away to stop wondering.
Because you can get a chunky 30 page excerpt of The Brain Audit.
And it's free. You'll enjoy the cartoons. You'll enjoy the way The Brain Audit holds your attention. And you'll learn a lot–even in just 30 pages.
No catches. Not even a darned form to fill.
But let me not yada, yada. Here you go.
Free! The Brain Audit Excerpt.
Warm regards from Auckland
Sean