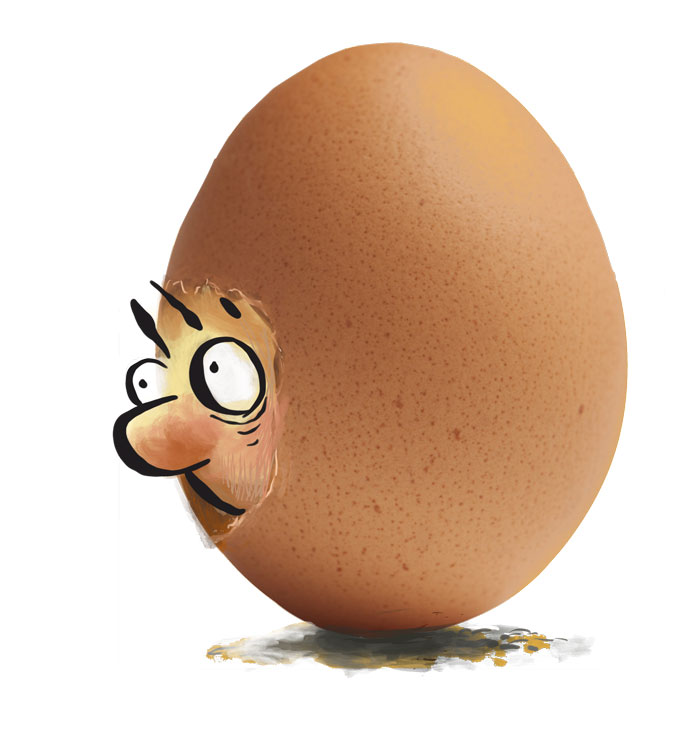 The list you see below is the successive names given to a single book.
The author tried repeatedly to come up with a great name, but these were the names he came up with—despite putting in a great effort. See if you like any of the names.
– The Parts Nobody Knows
– To Love and Write Well
– How Different It Was
– With Due Respect
– The Eye And the Ear.
Have you heard of any of these books?
Possibly not, because they never made it to the bookshelf. And the author, a "certain guy" called Ernest Hemingway, died before the book's title was finalised.
So what was the name of the book that made it to the shelves?
It's called "A Moveable Feast". "A Moveable Feast" caught the attention of the editors and then the readers and became a bestseller (and has stayed high on the 'books to read' list). But it could have easily been dead in the water, with a title like "With Due Respect" or "The Eye and the Ear".
As it appears, it's not enough to just write a great book—you can kill your book with a lousy name
So how do you name your books? The simple answer is to make it curious. And how do you make it curious? You use both the title and the sub-title to dramatic effect, that's how. But let's not start with the title and take on the sub-title instead. In fact, let's take a few good (and bad examples from the Psychotactics stable itself).
Title: The Brain Audit
Sub-title: Why Customers Buy (And Why They Don't)
So is the title interesting?
Yes, it's interesting at once. We're terribly interested in anything to do with the brain, and so in a sea of books, a name like The Brain Audit stands out immediately. But that's where the sub-title comes in. Would you know if The Brain Audit was a medical text or a book on calisthenics?
It would be hard to tell, right? If you look up Amazon.com for books that have the term "Brain" in it, you get a range of books including one called "The Brain That Changes Itself", "Brain Rules", "Brain on Fire" and you can't really tell which one is a business book and which one isn't. And that's where the sub-title comes into play.
So yeah, that sub-title worked. Time to choose another, eh?
The second product we take a look at is a course on Uniqueness. At Psychotactics, we have a home study version on "how to make your company stand out in a crowded market place". So what's the name of the information product? It's called:
Title: Pick One
Sub-title: Getting to Uniqueness
Did that sub-title excite you? If the answer "NO" comes to mind, you're on the right track. So now that we're decimating the crappy sub-titles, let's go digging further and find out some more that could do with improvement. Let's look at a set of three books that were written on the topic of presentations.
Title: 'Black Belt Presentations'
Sub-title: No sub-title.
Ugh.
In fact, while we're here, let's list at least a few of the products and see why some products are easier to sell than others
And why the sub-titles make such a difference.
Title: Be Kind, Be Helpful or Begone
Sub-title: How To Build A Powerful, Community-Driven Membership Website
Title: Attversumption
Sub-title: The strategy behind attraction, conversion and consumption
Title: Website Components
Sub-title: No sub-title.
Title: The Secret Life of Testimonials:
Sub-title: Simple, Powerful Techniques to Get Better Clients-And Sales
Title: The Power of Stories
Sub-title: How to Turn Average Stories into Cliff-Hangers
Title: Chaos Planning
Sub-title: How 'Irregular' Folks Get Things Done
Title: Client Attractors:
Sub-title: How To Write Benefits, Features and Bullets That Speed Up Sales
Title: Design Clarity in Minutes
Sub-title: How to put some sanity into your design with some really simple tweaks
Title: How Visuals Help Increase Sales Conversion On Your Website
Sub-title: No Sub-title.
Now as you scan those names, you can quickly tell which of the subtitles work and which don't
You can also tell that those without sub-titles aren't well thought through, or definitely hampered by the lack of the sub-title.
So let's just stop for a second and see what we've covered:
• That the title matters
• But first, we must pay closer attention to the sub-title
• That it's easy to get lazy or rushed and forget to put in the sub-title
• That some sub-titles don't work as well as they should.
So there you have it. If you want to start naming your product, start with the sub-title. The sub-title gives you the direction and then the title sits just like the icing on top. It pays to have a great title, but it's even better to have a great sub-title.
Next: Non-Hypey Internet Marketing Strategy
Find out the reason why Santa's marketing strategies work better than yours.
---
Oh and before I go
If you haven't yet subscribed: Here are the links to get all the Psychotactics articles, goodies and podcasts automatically.
iTunes   |  E-mail (and get special goodies)   | RSS
---