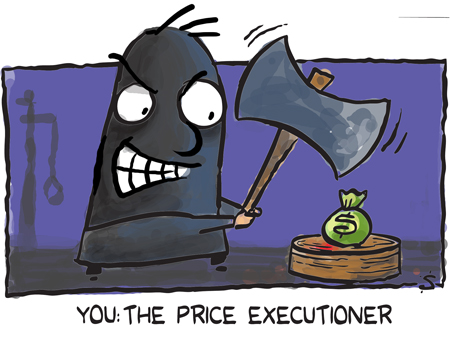 How do you price a home study version of your course?
Do you offer it at a 10% discount?
Or 20% discount?
Or 50% discount?
How about a 0% discount instead?
First of all, if you're creating discounts, you're plainly silly. You can generate just as much traffic and conversion to your products and services, without giving a single discount. We've gone from a measly $28 a month to a situation where we take three-month vacations every year (not three months all at once, but three months in all). And we've done it without a discount. And so can you. But I digress.
Your homestudy course is just as valuable as a live course
And when you use the term 'just as' it means 'equal to.' So if your live course is $900, then the homestudy course is worth $900. If your live course is worth $2,500 then your homestudy is worth $2500. There's really no reason on earth why you should start discounting the value of your homestudy.
In fact, homestudy courses have costs
Producing a good homestudy course can cost well over $300 in fixed costs such as printing, blah, blah. And that's not even counting how much it cost  you to record the course (sound equipment, batteries, editing time, etc). So don't be silly and discount your courses. Don't be silly and discount anything for that matter.
Your live course serves a different purpose. And your homestudy serves a different purpose. But the value of the content is exactly the same. And well, so is the price!