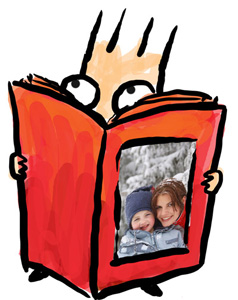 Web 2.0 is built on a massive myth.
The myth is that customers need to talk back to you.
That they need to comment.
To post a response via text.
Or audio.
Or video.
And it's a myth, because response it doesn't take into account the lurkers.
Lurkers don't feel the need to post.
Or to comment.
Or to do anything that non-lurkers do routinely.
But here are the facts:
Time and time again, we have two distinct groups of people.
People that never interact at all. And yet buy.
People that do interact. And buy as well.
And it's important to understand the psyche of lurkers
Lurkers only lurk in big groups. Give them a small enough group (less than fifteen people) and they're quite happy to 'un-lurk.' But put them on a forum or a blog that's big and boisterous, and they go into hiding once again.
So what's the point of this post?
The point is simple.
Don't measure your blog by the number of comments.
Don't measure your blog by the amount of noise.
You may never have one person commenting, and yet have dozens buying your products/services.
Just make sure you give out valuable information.
Information that empowers your readers.
Then sit back and watch the myth unfold.
As you laugh all the way to the bank! 😉