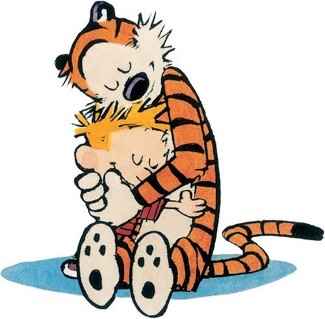 There's this story of Calvin and Hobbes.
And how Calvin is drawing up his list for Santa Claus.
At which point, Calvin turns to Hobbes and says: What would you like for Christmas?
And Hobbes says: I'd like a tuna sandwich.
Of course, Calvin freaks out.
Because he's got a list a mile long. A list that seems to have rocket launchers, trains, boats, and a whole bunch of stuff he wants for Christmas. And all Hobbes wants is a tuna sandwich.
As is inevitable, Christmas morn arrives
And Calvin is now throwing a massive tantrum, because Santa hasn't brought him all he wanted. And Hobbes sits with a big smile on his face and says: "I got my tuna sandwich."
Taking three months off every year depends solely on your definition of your tuna sandwich.
Do you really know what's enough?
Have you ever sat down and worked out if you could freeze your income at a point what would be enough for you from now till the day you die? You haven't have you?
Well don't feel bad about it, because, as humans we're pretty useless at planning what really matters. And of course, we're greedy. But determining our tuna sandwich, enables us to have enough. To be happy. And contented.
And that's what really matters, isn't it?
To find out how we actually grew our business at Psychotactics, by cutting back, listen to the audio below. And of course, listen/read to the Three Prong System, that shows you the basis of how to structure your business for the 'Three-Month Vacation.'