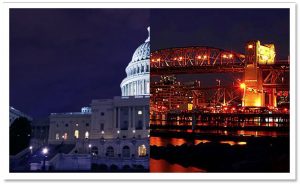 Every four years at Psychotactics, we do something really interesting. We have a party. And we roll it up in a workshop. And we do it at a price so low, that it's almost too hard to believe.
And this year, we're headed to Vancouver and Washington DC in September.
The last time we had this party/workshop in 2006, we went on trips. We drank wine. We ate great meals. We had a blast. And everyone totally enjoyed themselves.
So judge for yourself.
You're going to be part of a superb workshop. You're going to learn, network and make some awesome friends. And the only reason we're charging 15% is to cover the costs of rooms, equipment etc. There's no catch. You're not going to be sold anything. We're just going to learn and have loads of fun.
However the moment we're filled up, we'll have to close.
This offer has expired. So have a look at:
https://www.psychotactics.com/brain-audit-workshops-2010
And see you soon 🙂
Warm regards from New Zealand,
Sean