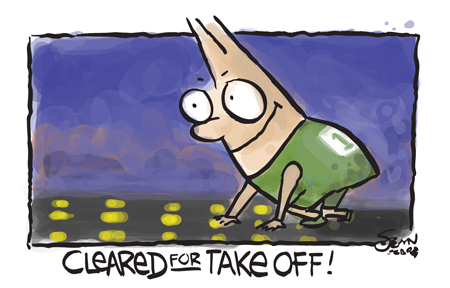 I wake up every morning at 4am.
And before I know it, it's 7am.
At 7am I take stock of what I've done
Some days I'll whistle through two or three articles, answer questions on the 5000bc forum, post on this blog, and even go through chunks of email, and sometimes I even have time to jump on Facebook and Twitter.
But some days are just crappy days
I'll start at 4am, and before I know it, the hours have whizzed away, and I've done little of the above. And the simple reason for that is the three minute concept.
If I spend three minutes the night before planning for 4am, I get everything done, and in the sequence I've planned. If I don't spend the three minutes, I start off with Facebook, or email. Or Twitter sends me on some bizarre link, and now I'm already three hours behind.
Notice one important fact
When I start the day with the tough tasks and ease to Twitter, I get the tough tasks AND Twitter done. When I start with Twitter, it shows that I've got no plan in place. And that's important. If you start with flaky stuff in the morning, it's because you haven't planned at all. And if you haven't planned, then you're really, really lucky if you achieve anything at all.
Most people tell me they have no time.
To me that sounds like they have no plan.
P.S. If you haven't read the Brain Audit, at least check out the testimonials. There are 800 testimonials for the Brain Audit alone (though not all on this page). Have a look at https://www.psychotactics.com/brainaudit