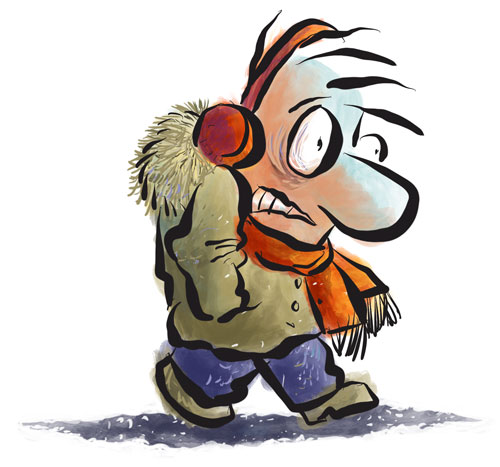 The ceramics teacher announced on opening day that he was dividing the class into two groups.
All those on the left side of the studio, he said, would be graded solely on the quantity of work they produced, all those on the right solely on its quality. His procedure was simple: on the final day of class he would bring in his bathroom scales and weigh the work of the "quantity" group: fifty pounds of pots rated an "A", forty pounds a "B", and so on. Those being graded on "quality", however, needed to produce only one pot —albeit a perfect one—to get an "A".
Grading time rolled along, and a curious fact emerged.
The works of highest quality were all produced by the group being graded for quantity. It seems that while the "quantity" group was busily churning out piles of work—and learning from their mistakes—the "quality" group had sat theorizing about perfection.  And in the end, had little more to show for their efforts than grandiose theories and a pile of dead clay.
— Art and Fear: Chapter 3

You didn't expect the twist in the tale, did you?
You didn't expect the people involved in quantity to get better, did you?
And yet we've seen it time and time again in Psychotactics courses. The ones who do exceedingly well, aren't necessarily the most brilliant. Or even the most hardworking.
They're just people who understand momentum.
Who understand that the brain learns through layers.
That if you add to what you learned yesterday, your brain will be a little smarter.
And then you add a lot of layers, and what you get is a really talented brain.
Personal Experience: When we started out Psychotactics we had only five pages online. And we kept adding page after page. Now you do the math. If you add only 20 pages a month for 12 months, how many pages do you get? And then do the same addition (or multiplication over six years). Yup, that 6 x 240 🙂
One page at a time.
So what are you going to do?
Build a quality pot? Or make pots in quantity?