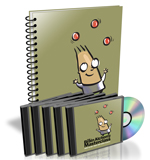 Last week we announced about the $2500 Brain Alchemy Masterclass Workshop
we were giving away. And you were promised that you'd get a follow up email.
Well, tah…dah…here's the follow up email.
And the link to read more details and get on the list is at:
https://www.psychotactics.com/free/brain-alchemy-goodies/
Have fun 🙂
Warm regards,
Sean
P.S. It's free. But only for the next seven weeks. And there is a waiting list.